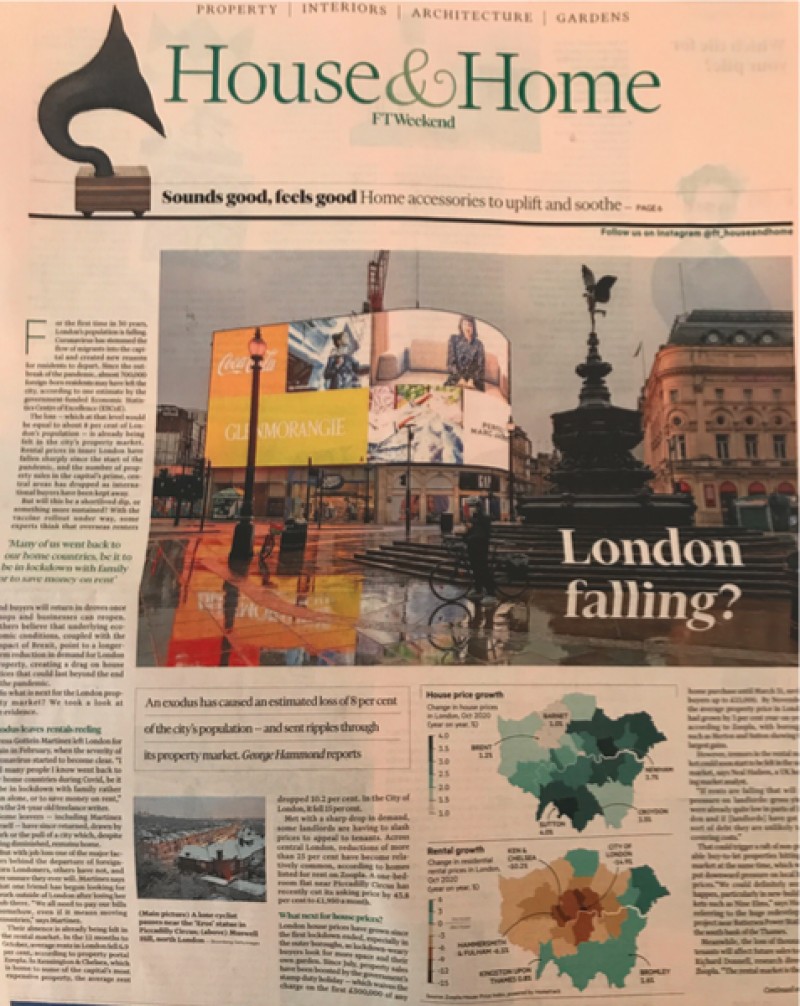 For the first time in 30 years London's population is falling as stated in the FT this Saturday 22nd January. What does London's falling population mean for the housing market?
The impact of a falling population in the London prime residential property market is stark. The rental market clearly suffers from the exodus of foreigners from London, both university students and workers, caused both by the pandemic and Brexit. This has resulted in some cases of rental reductions of up to 25% in some parts of London, mainly prime central, and the question remains, whether this will be reversed post-pandemic. Of course, the immigration rules have changed significantly with Brexit which may have a lasting effect.
The effect on sales prices is being felt already with reductions of up to 10%, but if landlords who are no longer getting the returns that they once did decide to dispose of their buy to let investments, this will cause a downward push on prices. There is clear unpredictability in the market, which will in the shorter mean very competitive prices for perspective tenants and buyers. Making sure your property is realistically priced and available in the best condition for rentals is going to be very important in the coming months. Please don't hesitate to contact our lettings or sales team for further advice and an updated free valuation.
https://www.ft.com/content/517ff59b-16a4-4412-9798-d06268771797