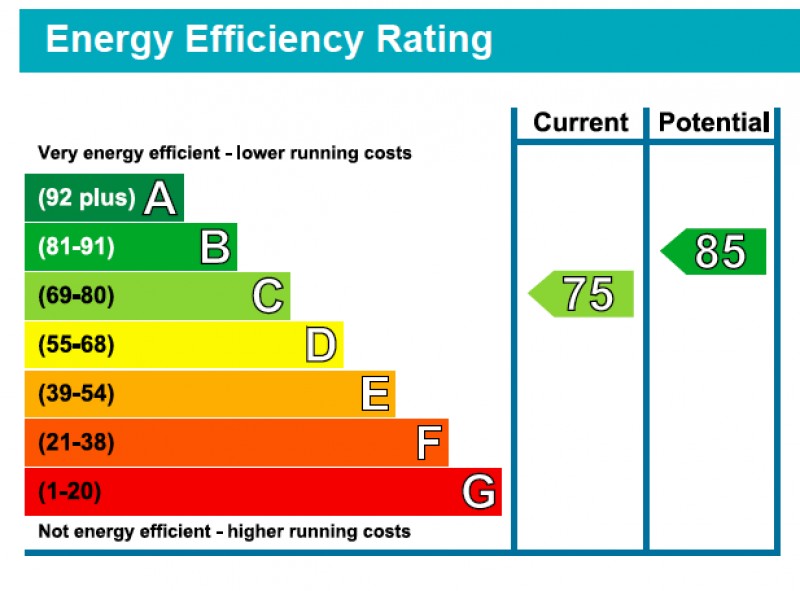 All landlords currently are required to provide an EPC certificate to tenants prior to letting their property. EPC certificates can be obtained from the government web site by following this link:https://getting-new-energy-certificate.digital.communities.gov.uk/ and have a life span of 10 years, so check to see if your EPC. Is upto date. As part of our service to Landlords, we can arrange an assessor to update your EPC if required.
Most landlords when buying their property, probably haven't even looked at their EPC certificates, which are normally sent to their solicitor as part of the sale documents, however, it seems that in the future they will need to be looking more closely, as the government's target after COP26 is to ensure all those properties are energy efficient to level C and above by 2025.
There are currently 3.2 million landlords whose properties have an EPC rating of D, who will obviously need to upgrade their properties at a substantial cost or face fines, as much as £5000.
There will of course be grants to support landlords in making those energy efficiencies and some mortgage lenders will obviously be looking to introduce conditions to ensure they are lending on a property that meets the new regulations. There is even talk of "green finance" being provided by lender to assist landlords whose EPC are below level C.
Faradays is advising all its Landlords to check their EPC certificates now to see if this is something they need to schedule into their long term plan, as their properties may require new boilers or double glazing to meet the energy efficiency level C.
Faradays has been advising Landlords in Marylebone and surrounding areas for almost 25 years and as the only member of The Guild of Property Professionals in Marylebone, Landlords can be assured of getting the very best and up to date advice on letting their properties. Click here to get an instant valuation or better why not give us a call on 0207 487 5262 or come to our office just off the high street at 48 Blandford Street.