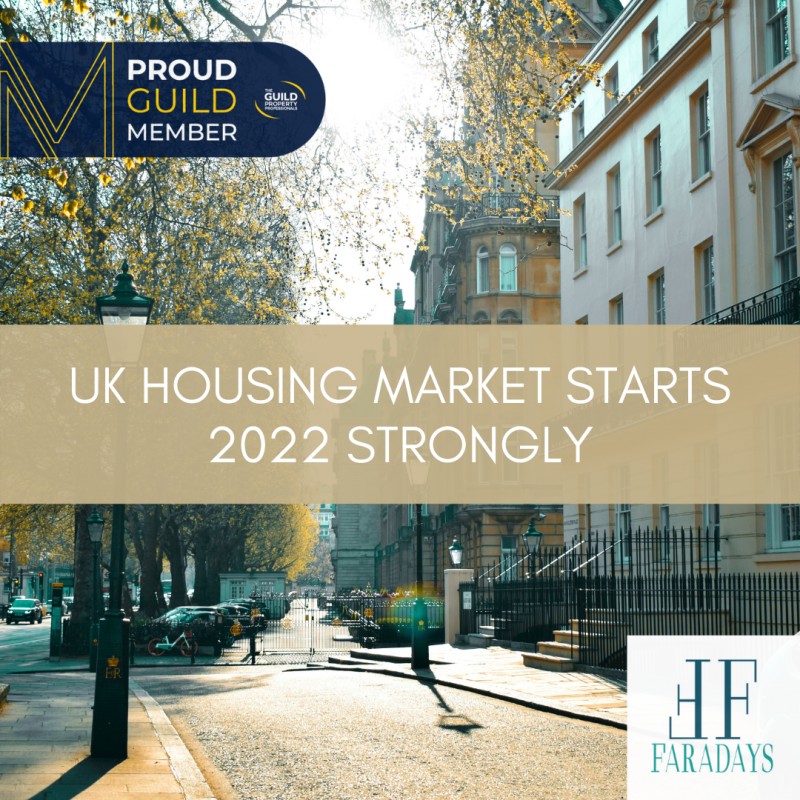 According to Nationwide, the average price of homes rose to £255,556 (11.2%) in January from December, the sixth consecutive monthly increase, making it one of the strongest January's since 2005. Also, the annual growth rate reached 0.8% higher than the previous month, reaching its highest level since June.
Nationwide's chief economist mentioned how demand has remained healthy, with mortgage approvals continuing to run somewhat above the pre-pandemic levels, which has encouraged buyers to bring forwards their transactions to avoid additional tax further on.
He also mentioned how property transactions in 2021 hasn't been higher since 2007 and reaching around 25% higher than 2019, before the pandemic occurred. While simultaneously, estate agents are continuing to experience low levels, which affects this continued strong house price growth.
Although, many forecasters, sense the UK housing market is set to slow dramatically in 2022 as borrowing costs rise and housing budgets come under mounting strain. While inflation has worsened, household finances have seen increases in the cost of living. Consumer price inflation reached 5.4% in December, fastest annual rate since back in 1992. This is likely to force the borrowing cost up even more.
The chief executive of Chestertons, when talking about the London housing market, high activity levels in the first half of the year. He mentions how, following from a busy December, London's property market has continued to see record numbers of buyers registering throughout January. While spacious homes remain in demand, apartments in some of London's more central boroughs are becoming more sought after too. This is mostly driven by international investors, students and professionals who are returning to work at the office and are looking for a home nearby.